The Chicago Metropolitan Agency for Planning (CMAP) received a Clean Water Act grant from the Illinois Environmental Protection Agency to develop a watershed-based plan for two adjacent stream watersheds in eastern McHenry County that drain to the Upper Fox River. The 45.3 square mile planning area includes the Boone Creek and Dutch Creek watersheds along with three direct drainage areas to the Upper Fox River. Within the planning area are the communities of Bull Valley, Johnsburg, McCullom Lake, McHenry, Ringwood and portions of Wonder Lake and Woodstock. Unincorporated areas are within the townships of Dorr, Greenwood, McHenry, and Nunda.
| | |
| --- | --- |
| Boone Creek | The purpose of this plan is to work with local stakeholders to develop recommendations that upon implementation will help restore and protect the water quality of Boone Creek, Dutch Creek, McCullom Lake, and the other streams, waterbodies, and natural resources within the planning area. The plan must follow Illinois EPA guidelines and is scheduled for completion in late 2015. |
| | |
| --- | --- |
| | Oak-Hickory Restoration Site |
Update
The Boone-Dutch Creek Watershed-based Plan and an Executive Summary were approved by Illinois EPA and the documents are posted below.

A plan implementation kick-off meeting is being planned for the near future.

If you would like to be added to the Boone-Dutch Watershed Planning contacts list to be alerted about upcoming meeting dates, please contact Holly Hudson at CMAP: 312-386-8700, hhudson@cmap.illinios.gov.
Boone-Dutch Creek Watershed Planning Area: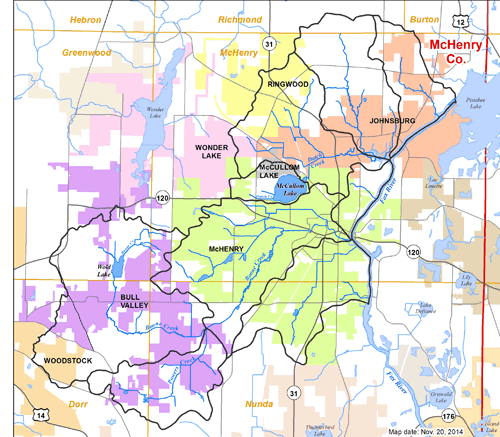 Contact Info:
Holly Hudson, CMAP
312-386-8700

Meetings:
TBA

Links
CMAP - Chicago Metropolitan Agency for Planning
Illinois Environmental Projection Agency IEPA
Boone Creek Watershed Alliance
Environmental Defenders of McHenry County
Maps
Boone-Dutch Creek Watershed Planning Area
McCullom Lake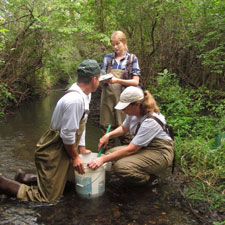 Aquatic Survey