Thursday, September 1, 2011 Greetings from FREP!
Please visit our Website for additional information and updates on activities shared in this newsletter
FREP ACTIVITIES
We have two special activities in September -- we hope you will participate:
Our Annual: Conversations About Conservation With Our Legislators
Friday, September 23, 2011

9:30 AM - 1 PM
Registration and networking at 9:30am, program begins at 10 AM



Historic Kendall County Court House, 110 W. Madison St., Yorkville

Invitation-Agenda-Discussion Points



Agenda:


1. Welcome, introductions, overview of FREP and our activities
2. Keynote Speaker – State Representative Kay Hatcher, on Conservation in Illinois
3. Remarks – Jack Darin, Director of the Illinois Chapter of Sierra Club, updates on conservation issues and legislation
that Sierra Club is tracking locally, in Illinois, and nationally.
4. Q&A Panel with all Representatives and Senators.

State senators and representatives from the watershed have been invited to attend.



We need your help to get our legislators to this event.

If you would like to make a personal invitation to your own senator or representative to attend this event, you can mail, fax or email this invitation:
Conversations About Conservation 2011 Invitation for Legislators

Please plan on joining us to hear the latest from Springfield (like IDNR funding, cuts to OSLAD grants, and legislation that impacts our watershed). This is a wonderful opportunity for you to meet our representatives, ask questions, and let them know how their votes impact you.

We will end the program with a light lunch (donations appreciated for the cost of the lunch)

This will take the place of our regular FREP Membership Meeting for September.
To help with planning, an RSVP is appreciated. Please reply

to Becky Hoag at:

info@foxriverecosystem.org or call 630-482-9157
Are you interested in participating in our Government Relations Committee and learning more about current environmental legislation?

Please contact Katie Parkhurst at 847-658-4184 or katieparkhurst@algonquin.org.
Special Invasive Plants Workshop
Wednesday, September 21, 2011, 1 - 3:30 PM St. Charles

FLYER



Invasive Plants: Nature's Troublemakers


Learn how to identify invasive plants that take over our yards, woods, and nature preserves - crowding out the native plants that provide habitat for birds and animals.


Instructor:

Cathy McGlynn, Coordinator, Northeast Illinois Invasive Plant Partnership Website

Co-hosted by FREP & St. Charles Park District



Location:


St. Charles Park District's new Hickory Knolls Discovery Center
3795 Campton Hills Road, St. Charles 60175
Take Rt. 64 west out of St. Charles, at the Y, bear left onto Campton Hills Road (it is also called Dr. in map programs).
The Discovery Center will be on your left, past Peck Road.

This workshop is free. A reservation is appreciated to help us prepare.
Please RSVP to Becky Hoag at: info@foxriverecosystem.org or call 630-482-9157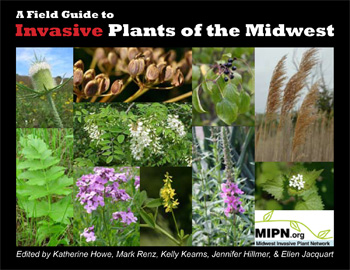 This document is available on the NIIPP Website HERE
FREP Noon Network
Wednesday, October 19, 2011

Noon - 1:30 PM


Program:

Focus on Ferson-Otter Creek at Watershed at LeRoy Oakes Forest Preserve, St. Charles


Presenter:

Ken Anderson, Manager, Kane County Subdivision & Special Projects Division


Location:

Meet at the LeRoy Oakes picnic shelter #1, 37W370 Dean St. St. Charles, IL MAP

This project represents Phase I of multi-phased program to create uninterrupted fish passage throughout 44 miles of stream habitat in the Ferson-Creek watershed. Our primary objective for Phase I is to remove the impassable dam at Creek Bend Forest Preserve and to modify one low-water barrier located downstream of Creek Bend, in order to open 6.3 miles of lower Ferson-Otter Creek to the Fox River. Completion of Phase I will allow us to use these projects as models for low cost stream restoration, and to give examples to present to other private landowners in order to foster cooperation for the watershed wide approach. Phase one will also include evaluation of the fish community response.

Co-hosted by the Ferson-Otter Creek Watershed Planning Group

Wear comfortable walking shoes for a hiking tour of the area.

Noon Networks are free and open to the public. Reservations are not required.
Bring your lunch to eat during the program.
FREP members, potential members, and the general public are welcome to attend the FREP Noon Networks and meetings and programs.

Learn more about activities in the watershed and network with others. FREP Meeting Minutes can be found HERE.
Program Presentations Online:

Many past Noon Network and meeting program presentations can be found in pdf form on the FREP Website HERE.
Fox River Guide & Website

The Citizen's Guide to Preserving the Fox River is now available at more than 90 distribution points along the Fox River and in the watershed.

This new publication was produced by The Conservation Foundation and the Fox River Ecosystem Partnership.

The companion website preservethefox.org contains many pages of information to help you learn about what people can do in their homes and communities to help preserve and protect the beautiful Fox.

You can also read the online version of The Citizen's Guide on the website HERE.

The website will continue to grow as we add topics and information to share with the watershed community. Please bookmark it and visit often.

CLICK HERE to find out where you can pick up your FREE copy.
Watershed Planning
The Chicago Metropolitan Agency for Planning (CMAP) is the delegated authority for the region's areawide water quality management plan. CMAP has an agreement with the Illinois Environmental Protection Agency (IEPA) to complete four watershed-based plans within the Fox River Basin. Watershed planning commenced Sept. 2010 in Blackberry Creek and Ferson-Otter Creek watersheds (Lower Fox River, Kane and Kendall counties) and in Sleepy Hollow Creek and Silver Creek watersheds (Upper Fox River, McHenry County). Funding for these projects was provided by the IEPA through Section 604(b) of the Clean Water Act (CWA).

Read more about the project and information about each of the four watersheds HERE.
Watershed Planning Meeting Schedule:
Meetings are open to the public, anyone interested is welcome to attend and participate.
Blackberry Creek Watershed Meeting




No Meeting in September



Contact Tara Neff: 630-428-4500, Ext. 23 tneff@theconservationfoundation.org Webpage




Ferson-Otter Creek Watershed Meeting


Tuesday, September 27, 2 PM
Lilly Lake Village Hall
43w870 Empire Rd, St. Charles

Contact Tara Neff: 630-428-4500, Ext. 23 tneff@theconservationfoundation.org Webpage


Silver Creek & Sleepy Hollow Creek Watersheds Meeting



No regular meeting in September



Next Meeting:


Wednesday, October 19, 1:30-3:30 PM


Algonquin Township Office, 3702 U.S. Highway 14, Crystal Lake MAP
Meeting participants will review and comment on the draft watershed action plan chapters.

If you are interested in learning more about current efforts to establish an ongoing community participation group to support plan implementation and continue watershed planning efforts, please Contact Lynn Rotunno at: watershedinfo@mcdefenders.net or 815-338-0393. Webpage

Additional Watershed Planning Groups
There are other active watershed groups involved with planning and implementation activities. Visit our Subwatersheds page for more information or these specific Websites/Webpages:

Tyler Creek Watershed September Meeting, Wednesday, September 21, 2011, 4:30 PM
Judson University, Elgin Linder Tower – 2nd Floor Conference Room

Jelkes Creek Watershed Meeting, Thursday, September 29, 7-9 PM,
Location TBA

Spring Creek has also begun the planning process. Contact info is on our Subwatersheds page
EPA Website that should be helpful to all the planners:
Healthy Watersheds
Other Activities & News of Interest
If you have an activity or event you'd like FREP to share on our Website or in the Downstream, please email the information to Becky at: foxriverinfo@comcast.net
Thursday
September 8, 7 PM


Learn About Native Landscaping and Water Conservation in Aurora


Fred Rogers Community Center, 501 College Ave., Aurora

The Conservation Foundation's Jim Kleinwachter presents on the benefits of native landscaping and water conservation for homes and businesses. In partnership with the City of Aurora, this free presentation includes information about what species of native plants thrive in residential and developed areas, their benefits over traditional landscaping, water conservation strategies such as rain barrels and rainwater harvesting, and a review of city ordinances related to the above.

2nd presentation October 20


RSVP not required but appreciated. To register for this free workshop, email kzilly@aurora-il.org or call (630) 256-3323.
Thursday
September 15
Noon -1:30 PM
Emerging Contaminants, Emerging Solutions:
Proactive Water Quality Management in the Face of New Threats
The Centre in Elgin, 100 Symphony Way, Elgin
Roundtable sponsored by Openlands & Metropolitan Planning Council
Fee Register Online Flyer
Saturday
September 17

Illinois' It's Our River Day


A celebration of Illinois' rivers through conservation, recreation and education

Lt. Gov. Sheila Simon is encouraging communities and groups to plan an event on this date and submit it to her office to be included in full calendar of events throughout the state.

Please complete this event form and submit to her office Weblink
Saturday
September 24
9 AM

Environmental Tour and Lecture on Round Lake

Flyer
The Lake County Health Department – Environmental Services (LCHD-ES) in conjunction with the Round Lake Management Commission (RLMC) will be conducting a free environmental tour and lecture on Round Lake. All are invited.
Thursday
September 29

Beyond the Basics: Evolution of Stormwater Best Management Practices


Bobak's Signature Events, Woodridge

All-day Technical Seminar on Urban Stormwater Management
Kenote Speakers: John Roger, IDNR; Roger Bannerman, Wisconsin DNR
Sponsored by The Conservation Foundation
Fee Registration Required Weblink
Tuesday-Thursday
October 4-5-6
13th Biennial Governor's Conference on the Management
of the Illinois River System
The Illinois River: A National Opportunity
Hotel Père Marquette, Peoria Website-Agenda Online Registration
Thursday
October 20, 7 PM

Learn About Native Landscaping and Water Conservation in Aurora


Customer Service Center, 3770 McCoy Dr., Aurora

The Conservation Foundation's Jim Kleinwachter presents on the benefits of native landscaping and water conservation for homes and businesses. In partnership with the City of Aurora, this free presentation includes information about what species of native plants thrive in residential and developed areas, their benefits over traditional landscaping, water conservation strategies such as rain barrels and rainwater harvesting, and a review of city ordinances related to the above.
RSVP not required but appreciated. To register for this free workshop, email kzilly@aurora-il.org or call (630) 256-3323.
Friday, October 21
7 PM
Northern Kane County Wild Ones presents an Evening with Doug Tallmy
Author of Bringing Home Nature
Elgin Academy Rider Center, 350 Park Street, Elgin Website
Friday, Oct. 21, 7 PM
Saturday, Oct. 22, 1 PM
Film Screening of

Green Fire: Aldo Leopold and a Land Ethic for Our Time


Bartlett Nature Center
2054 W Stearns Road in James "Pate" Philip State Park, Bartlett
A 72 minute film production of the Aldo Leopold Foundation, the US Forest Service and the Center for Humans and Nature. The film shares highlights from Leopold's life and extraordinary career, explaining how he shaped conservation in the twentieth century and still inspires people today.
Fee Weblink Co-sponsored by The Conservation Foundation
Saturday
November 5

4th Annual Bioneers Conference and Green Living Expo


McHenry Community College
Theme: "Journey to a Greener Tomorrow"
Keynote Speaker: Bill Wilson, Director of Midwest Permaculture

Last year's conference provided an opportunity to share information, develop networks, and learn about new and innovative discoveries and technologies. Approximately 200 people attended, and an additional 300 people walked through the Expo.



There is a current call for exhibitors.

Details at website: mcbioneers.com
Funding Opportunity
Grants from the Illinois Department of Natural Resources (IDNR) Division of Education


The IDNR Division of Education is working in partnership with the U.S. Fish and Wildlife Service's Partners for Fish and Wildlife Program and the Illinois Conservation Foundation to expand the Schoolyard Habitat Action Grant program. The maximum available funds per Schoolyard Habitat Action Grant application increased to $1,000! The Schoolyard Habitat Action Grant program provides funds to establish or enhance wildlife habitat on the school grounds or other public place and is available to teachers, youth group leaders and nature center personnel. Butterfly gardens, rain gardens, prairie plots and wetlands are just some of the projects that qualify.
Click HERE for details Deadlines in November & January
Becky Hoag, Communications Manager, Fox River Ecosystem Partnership 630-482-9157
foxriverinfo@comcast.net Please Email me if you have an Email to add to our mailing list.
FREP WEBSITE: foxriverecosystem.org

This newsletter is posted on the FREP Website on the Downstream Newsletter Archives Page